Taking Care of Customised Timber Entrance Doors by Wilkins Windows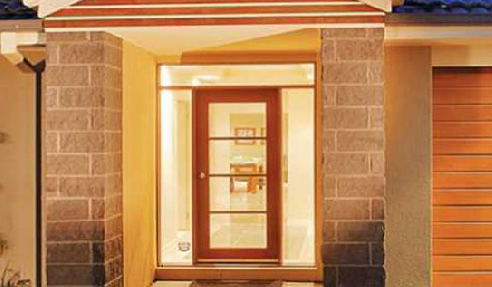 Since 1999, Wilkins Windows remains one of the industry leaders specialising in the design, production, and distribution of customised timber entrance doors, bushfire rated windows, and uPVC double glazed windows and doors suitable for the Australian built environment. The team has established loyalty and patronage not just with their wide range of high-performing products, but also for their personalised highly professional services.
Wilkins Windows go the extra mile to make sure their clients will get the help and support they need. The team offers homeowners good old-fashioned advice to ensure longevity, functionality, and curb appeal of custom timber entrance doors.
How to Take Care of Customised Timber Entrance Doors?
For their entire timber product range, Wilkins Windows employs high-build materials like Merbau and Western Red cedar. These two are widely known for exceptional structural strength, rot-resistance, a high-quality finish, and durability.
Nevertheless, customised timber entrance doors and wooden windows still require periodic care to ensure functionality, curb appeal, and longevity. Typically, timber entrance doors are often exposed to weather conditions and because of the diversity of architectural and installation solutions, there is no definite rule that stipulates how often one should look after timber doors and windows.
Wilkins Windows' rule of thumb for maintaining timber entrance doors is: Clean and inspect.
Clean
In the long run, dirt, grease, soot, and other contaminants will accumulate on the exterior of timber entrance doors or windows. These contaminants are acidic in nature and may cause serious damage to any timber façade.
To avoid this, clean the timber surface once or twice a year. Start by wiping the surface with a dust-free, damp cloth or sponge. In case of excessive dirt or soot build-up, wash the surface with a clean cloth or sponge soaked in warm, soapy water and give it a good scrub until the surface is free from dirt.
Use a mild, neutral, or non-abrasive detergent to avoid ruining the timber surface. Wash the surface with plain water to remove any soap residue and allow it to dry out completely.
Inspect
This is done simultaneously while cleaning both sides of the customised timber entrance doors. Look for the following:
Water Infiltration: Produced by cracks on the timber entrance doors surface due to lack of maintenance. Although timber has an intrinsic durability, constant exposure to water leaks from drain pipes, gutters, or dampness caused by weather will ultimately lead to rot and damage.
Door Fittings and Hardware: Make sure that all fittings, hardware and other moving parts are working, well-lubricated and fixed appropriately into place.
Learn more about the proper maintenance for all customised timber entrance doors and other window and door assemblies. Contact Wilkins Windows or visit www.wilkinswindows.com.au for more information today.