Terrace balustrading from Abra Metals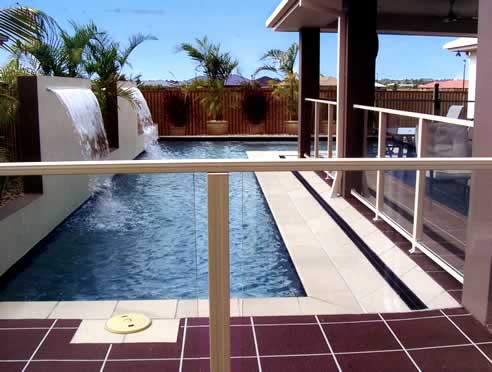 A picture tells a thousand words. Terrace balustrade offers not only a stylish look, but incredible strength too. Under in-situ test conditions, the Terrace balustrading system was given a severe workout. A lateral load of 272kg was applied to the top of the rail. Such applied load puts great strain on a balustrade, however whilst many would not have sustained the weight, the Terrace came through with flying colour's. Now that's peace of mind! With testing concluded, the Terrace balustrade fulfils all the criteria pertaining to Australian Standards AS/NZS1170.1:2002 and AS/NZS1664.1:1997.
Why choose the Abra Terrace series balustrade?
Performance - This suite has undergone extensive testing and when manufactured in accordance with Abra specifications will comply with the Australian Standards.
Fabrication - The cleverly designed way in which the Terrace series balustrade is manufactured enables anyone from the home builder through to the full time fabricator to achieve a professional result.
Applications - The structural integrity of this system and the associated authentification and support enable the Terrace series balustrade to be used in standard residential and commercial balustrade applications as well as pool fencing.