Space Furniture featured in InDesign Sydney 07 - The Fire Company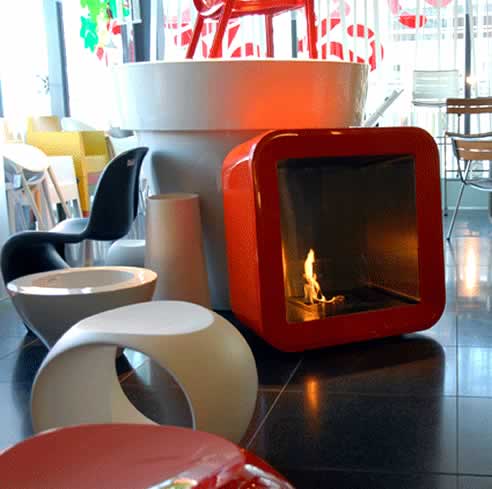 This year's Saturday in Design event saw The Fire Company once again partner with Space Furniture in their beautiful showroom in Alexandria.
As a rare Australian designed and manufactured product in Space Furniture's portfolio of predominantly European brands, the EcoSmart Fire collection has managed to make a very positive impression on their valued customers and is now one of their most talked about brands in store.
At this year's event we launched our latest model, the Retro. The tangerine fiberglass model was a real hit, it's vibrant appearance and engaging flame offered the industry a glimpse of the direction the designer fireplace is heading and the classic designs available for their future installations.