HEPA Filters for Hospitals by Camfil Airepure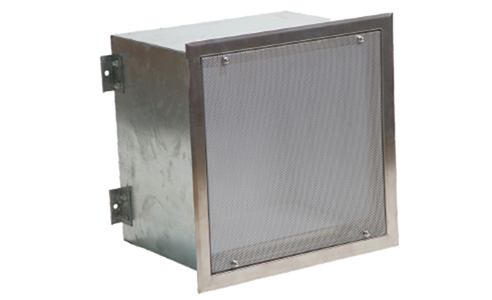 Indoor air quality is vital for hospitals or any other type of healthcare facility to help achieve their duty of improving the health of patients, as well as protecting the hospital staff and employees.
This article aims to provide guidance on the importance of selecting quality HVAC air filters and HEPA air filters; the correct sizing and sequencing of HEPA filters; and the impact of air filter maintenance systems to improve product longevity, increase functionality and optimise overall cost for installation and maintenance.
HEPA Filters in Hospital Applications
Indoor air quality (IAQ) pertains to the quality of air that circulates within and around the building structure, which affects the health and comfort of building occupants. However, hospitals have specific stringent requirements for ventilation and filtration to remove airborne contaminants, microorganisms, hazardous radioactive substances and chemicals, and unpleasant odours.
HEPA air filters play a vital role in keeping the IAQ in hospital settings, as they play a role in the containment of fine particles, airborne bacterial and viral infection. HEPA filters are designed to intercept elusive 0.3 micron airborne particles at an efficiency rate of 99.95% or higher. Ultra clean ventilation is used in conjunction with HEPA filters to ensure the protection of patients and staff in special areas like ICUs, operating theatres, emergency department, and isolation rooms.