uPVC Noise Reduction Windows by Wilkins Windows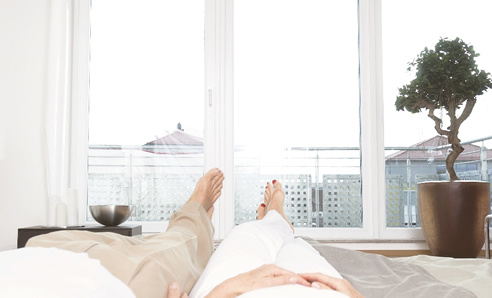 Unplasticised polyvinyl chloride (uPVC) noise reduction windows by Wilkins Windows are designed to maintain a peaceful ambience in the modern Australian home. Wilkins Windows employs top-quality components and advanced building techniques in the design and production of their uPVC assemblies. Homeowners and industry professionals can rest assured that Wilkins Windows delivers excellent performance in terms of insulation power, safety, sustainability and cost-efficiency.
uPVC Noise Reduction Windows
Wilkins Windows subscribes to Rehau for the supply of uPVC. The German-based company is internationally recognised for their polymer-based innovations and systems. Rehau uPVC is manufactured through a state-of-the-art proprietary extrusion process, maximising performance, energy efficiency and environmental sustainability.
uPVC noise reduction windows by Wilkins Windows are rated for noise up to 45 dBA (A-weighted decibels). In action, the windows effectively block out harsh outdoor noise due to traffic and passing trains. The Sydney and Adelaide Aircraft Noise Insulation Projects have approved uPVC windows by Wilkins Windows for their acoustic performance in both commercial and residential projects.
For maximised noise cancellation, Wilkins Windows highly recommends awning, casement and tilt and turn windows. Clients can also specify for double glazed units, which are composed of two insulated glass panels. This assembly is proven to improve both thermal and acoustic performance.
Head on over to www.wilkinswindows.com.au for more details on uPVC noise reduction windows.