Visual Merchandising with Textured Panels by 3D Wall Panels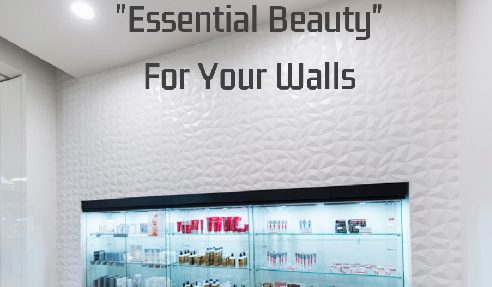 Essential Beauty for Your Walls
A key component of any retail store is visual merchandising; a valuable technique that displays your available products to your prospective customers. Enhance the desirability of your products by adding a WOW factor to your display space like Essential Beauty in Perth has. Choose from the many different 3D Wall Panel designs to express the effect that you wish to achieve.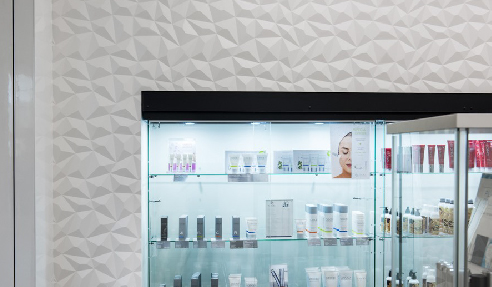 Essential Beauty in Claremont Quarters WA
All Round Construction Services installed our Facets design, encasing a cabinet of essential skincare products, a key selling point of the business.
The multi-dimensional nature of the Facets design adds a striking element to the display, drawing the attention of customers who walk by or enter the store.
Visit www.3dwallpanels.com.au for more information today.