How do Custom uPVC Double Glazed uPVC Doors Excel?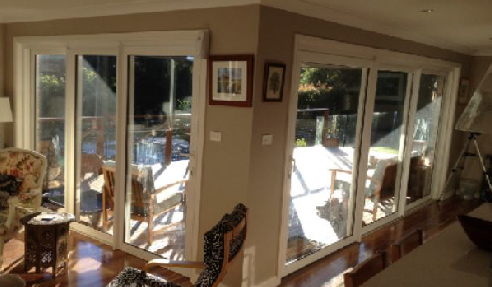 Custom Double Glazed uPVC Doors by Wilkins Windows are special doors made with two layers of rigid glass that are engineered with the finest glass technology. This door is made with recyclable and reliable uPVC or unplasticised Poly Vinyl Chloride, while the small gap between the two glass panes is made with a quality sealant system.
This door excels for its outstanding external features. Its gloss surface is highly resistant to both heat and cold. Its fusion-welded frames and sashes are formulated to impede possible leaks. It is also made with reliable steel reinforcement to compensate for a possible behaviour imbalance and provide additional strength.
Double Glazed uPVC Doors also provide limitless eco and energy benefits. Its larger air and multi-chambered profile gap provides improved insulation and excellent heat and noise barring performance. From the materials used and installation to its functions, all processes are ecologically fit.
Aside from the external and internal attributes of this double glazed doors, it is also applauded for its ability to provide multi-point locks for an enhanced security.
Custom Double Glazed uPVC Doors can be used for residential doors such as a single door, French door, single/fixed combination, bi-fold door, for the space-saver double slider door, and for any specific model of choice.
To know more about Custom Double Glazed uPVC Doors, contact Wilkins Windows or visit their website www.wilkinswindows.com.au today.