High-performance Acoustic Ceiling Panels from Screenwood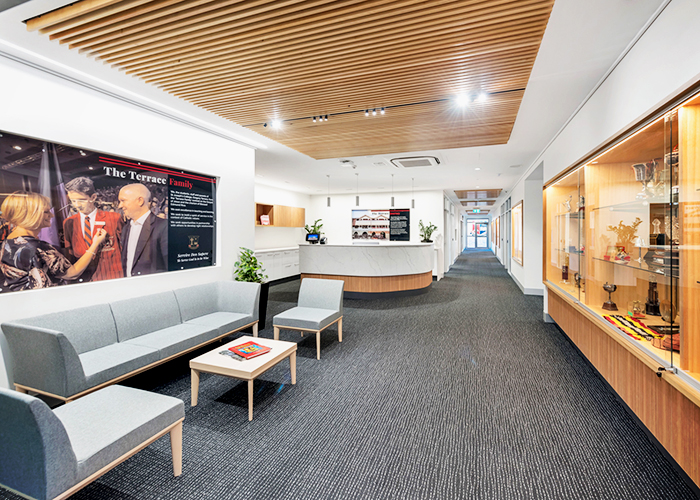 St Joseph's College by Macksey Rush
Screenwood features throughout a recent redevelopment of St Josephs College in Gregory Terrace by Macksey Rush. Acoustic amenity is achieved in meeting spaces, hallways, and foyers with the inclusion of Screenwood ceiling panels which incorporate high performance acoustic backings.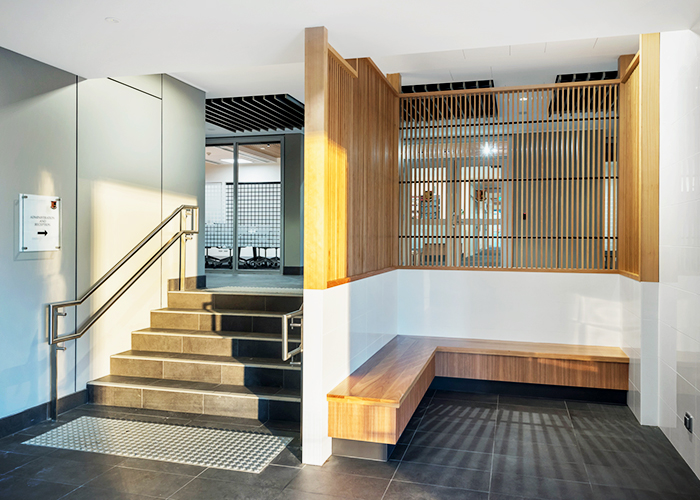 Screenwood panels were supplied in Hemlock; a versatile blonde timber species with consistent tone and grain. Matching screens define spaces, while allowing air and light to filter through.
Screenwood profile 6020-6 was made to order and delivered to site in prefinished, assembled modules. Our panels are trimmed to specified lengths prior to dispatch allowing for swift installation and minimal waste.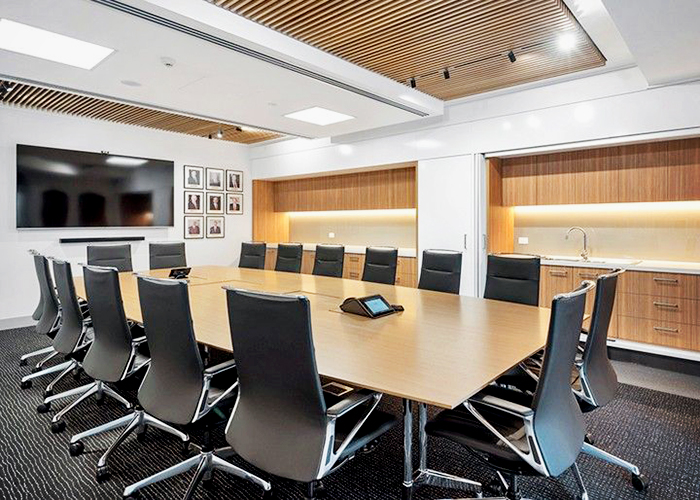 Photos curtesy of Rohrig.