Class 12.9 Socket Flange Screws from The WDS Group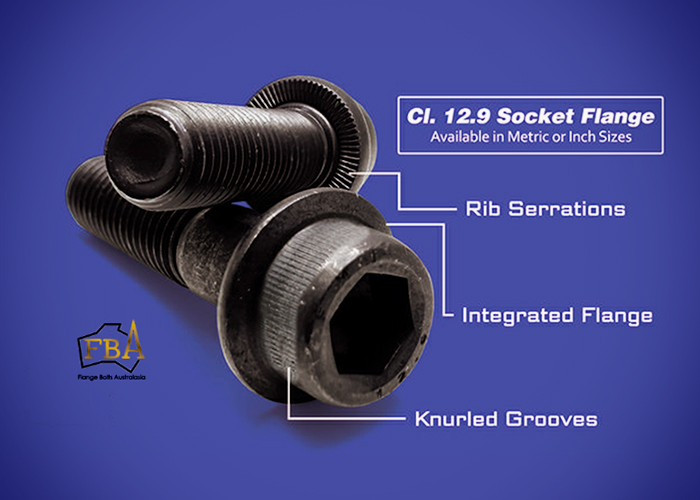 Flange Bolts Australasia - a division of The WDS Group - is now carrying Class 12.9 Socket Flange Screws in addition to our current Class 100 Socket Flange Screws.
Why Socket Flanges?
The flange is integrated with the head, eliminating the need for a separate washer, saving you time and space.
Saving on component count also avoids fatigue issues like those with spring washers.
The larger seating surface, where the screw sits on the surface, prevents cupping in the surface area around the bolt head.
The flange allows faster and smoother application because the larger seating area allows larger holes to be drilled.
Socket flanges have stable tightening torque and once applied gives the surface a nice rugged look.