Double Glazed Windows in Sydney's Bay Area from Wilkins Windows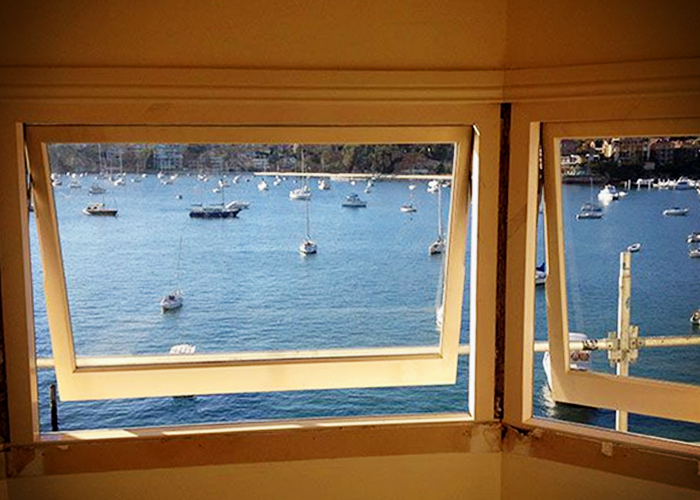 Wilkins Windows and their supply of double-glazed windows were the highlights of the redevelopment of this bayside apartment complex in Darling Point. Based on their ever-popular double-glazing technology, these windows have significantly left a great impression on the dwellers with their excellent insulation benefit. Today, they can now enjoy a well-aired indoor environment with a minimised noise disruptions from the bay area.
The Darling Point apartment complex is situated near Rose Bay. Before the redevelopment project, the residents had to put up with the bay area noise and extreme weather influences. Their heritage windows, which had been in place for more than 50 years, were no longer performing as efficiently plus they were already showing signs of deterioration.
Wilkins Windows was employed for the manufacture and supply of customised double-glazed windows. To enhance both the aesthetics and functionality of the bayside apartment complex, some windows were upgraded to double-glazing. Unlike traditional single-glazed windows, these windows feature two insulated glasses with a 20mm air gap that can effectively block heat and noise energy transfer. The installation of double-glazed windows have succeeded in keeping the indoors cooler in summer, and warmer in winter, saving up to 10-12% on energy costs with less dependency to air-conditioning systems.
Through close collaboration with the client, Wilkins Windows have also matched the look of the new double-glazed windows to the old windows to retain the classic, heritage facade of the apartment complex. Without any doubt, Wilkins Windows have yielded impressive results, leaving yet another happy and satisfied client. For more information about these double-glazed windows utilised in the Sydney bay area, visit www.wilkinswindows.com.au today.