Insulated Glass for uPVC Windows by Wilkins Windows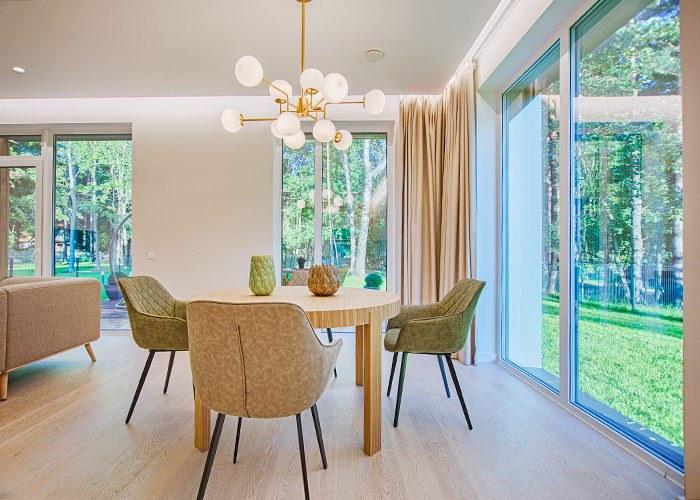 Wilkins Windows offers double-glazed glass with their manufacture and supply of uPVC windows. For over 20 years the family-owned and operated company has been producing uPVC windows for residential and commercial properties throughout Australia. Double-glazed windows from the Sydney company comprise two glass panes set into a frame to create a sandwich of air around 20mm wide for increased insulation value. For even greater results, Wilkins Windows offers the option of argon gas to fill the gap as it provides further heat transfer reduction. This extra thermal barrier can effectively keep a room warm during winter and cool during the summer.
Double-glazed windows from Wilkins Windows not only offer improved insulation, but also provide a significant advantage when it comes to energy efficiency. When compared to single-glazed windows in particular, installing double-glazed uPVC windows can provide long-term energy savings since they minimise the use of traditional heating and cooling systems that contribute increased power consumption.
Ideal for new construction or renovations, uPVC windows with insulated glass from Wilkins Windows also act as an effective acoustic barrier. They reduce external noise by up to 80% as rated by the Sydney & Adelaide Aircraft Noise Project.
Boasting high resistance to UV exposure and with a strong and durable reinforced steel profile, these windows will last longer and perform better than the standard options on the market. They come with multi-point locks for better security and feature dual compression seals for enhanced tightness against air and water ingress.
To specify double-glazed insulated glass with your uPVC windows, reach out to Wilkins Windows today. Visit their website at www.wilkinswindows.com.au.