Timber Front Doors Sydney from Wilkins Windows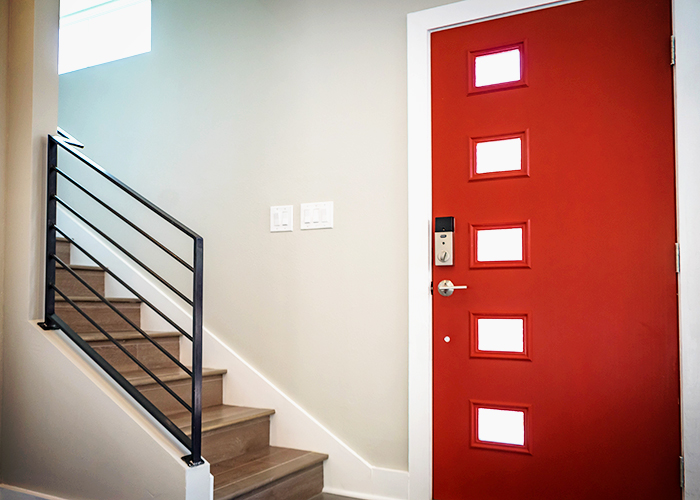 Open up your home or business with a beautiful modern timber entrance door from Wilkins Windows. Built from the finest quality wood, these customisable entrance doors can be made to match any roof or wall design, to bring visual impact, distinction or elegance, and add to the style to any type of property.
Achieving an uncompromised design is just one of the advantages of specifying a custom timber entrance door from Wilkins Windows. Homeowners, designers, and architects can specify timber doors that are custom-made to any size, shape, or style to serve any use or complement any visual design. Whether you're creating a residential or commercial finish, these bespoke timber doors can be manufactured to match and enhance any building design - be it contemporary, Federation, or Art Deco.
Stable and secure, custom-made timber entrance doors from Wilkins Windows are installed using top-of-the-line hardware and fittings. They are made with high-quality cedar using mortise and tenon joints, resulting in stronger door profiles that last longer. This ensures many years of use while adding great value to any home or building. Furthermore, the Sydney & Adelaide Aircraft Noise Project approves these doors for their excellent acoustic insulation, acting as an adequate noise barrier for a more peaceful interior ambience. And, not least, they are popular for their effective thermal insulation, contributing to an ideal indoor temperature year-round.
To find out more about Wilkins Windows' timber entrance doors for your next project, please visit www.wilkinswindows.com.au today.