Thor Helical Remedial Masonry Repair & Reinforcement from WDS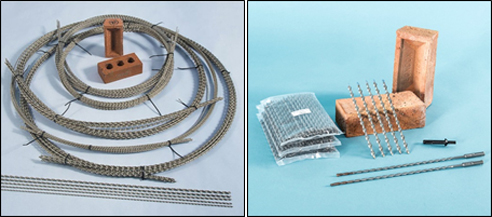 Thor Helical are the Pioneers and Inventors of Helical Fixing Technology and leaders in product development and innovation.
Beginning in 1984 under their earlier patents improvements through research and development and the manufacturing process, Thor Helical began manufacturing their 2nd Generation of helical fixings, with advanced twisting die technology to accurately control the pitch of the tie delivering unrivalled and patented product consistency.
This cost effective masonry repair concept can save labour and material costs without the need for costly re-construction work and with little inconvenience to the buildings occupants. For more Information on Thor Helical products please see our website www.thorhelical.com.au.