Emergency Access Ladders Sydney from JOMY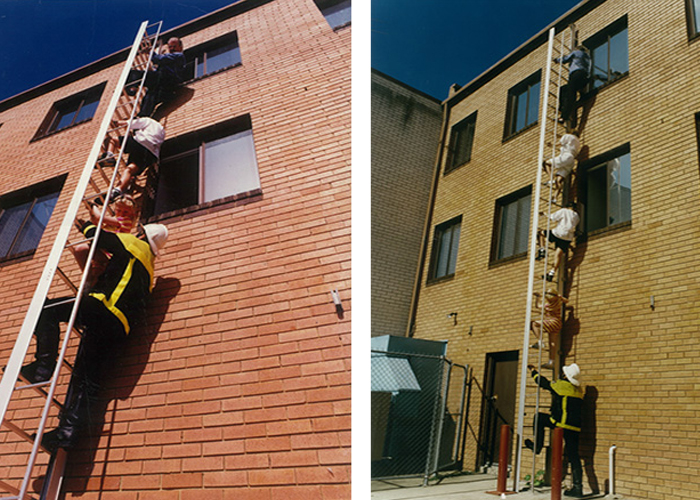 In case of life-threatening situations requiring secondary egress or workplace distance to exits, having emergency access ladders as part of your escape plan increases your chance of survival. Ensure optimum home or office safety without loss of security with no other than JOMY Safety Ladders, Sydney's leading supplier of reliable emergency access ladders.
Since 1983 Jomy Australia have been a trusted provider of high quality, lightweight, and durable safety ladders. JOMY combines only the finest materials and components to outperform traditional emergency access ladders in terms of reliability, security, space savings, and aesthetics. All JOMY emergency access ladders are built from Extruded and 6063 Anodised Aluminium to ensure long-term low maintenance and corrosion resistance. These ladders feature an unobtrusive support spine where it can clear span from floor to floor or glass walls.
JOMY emergency ladders vary in height, weight, and installation options to suit all site requirements. Each can be specified with optional alarm protection to prevent burglary or unauthorised use. For more information, visit www.jomyladders.com.au today.