Advantages of Double Glazed Glass Doors by Wilkins Windows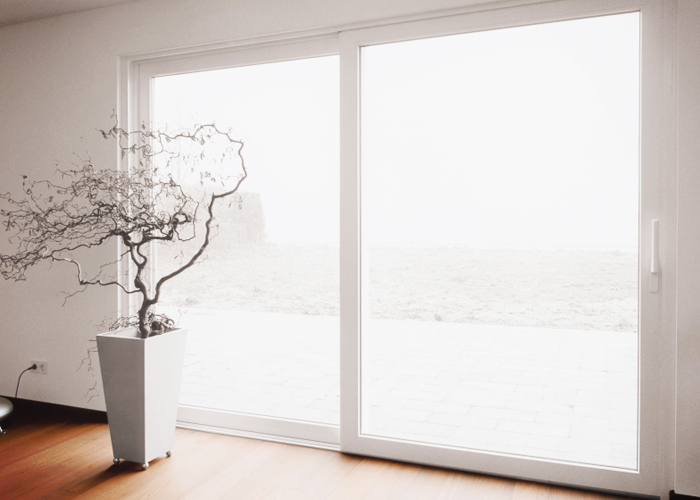 For more than two decades, Wilkins Windows has consistently updated their product portfolio, ensuring that they are manufacturing and supplying only the latest window and door design trends and innovations on the market. Not your traditional glass door, Wilkins Windows contemporary double glazed glass doors provide utmost quality which is reflected in its outward appearance, durability, and functionality.
The Advantages of Contemporary Double Glazed Glass Doors
Design and Appearance
Contemporary double glazed glass doors from Wilkins Windows are built with your choice of uPVC or timber frames that complement current architectural styles, allowing for an unrivalled elegance and visual impact. Door system variants include bi-fold, single/entry, French, sliding, double slider, and sliding stacker. For added aesthetic value, customers can choose from Wilkins Windows obscure or tinted glass ranges.
Improved Strength
Engineered using two insulated glass panels, contemporary double glazed glass doors are impact-resistant making them tougher to break. These double glazed doors feature an excellent weatherability, able to withstand direct exposure to weather extremities. They are integrated with high resistance to water, moisture or chemical buildup.
Functionality
Wilkins Windows double glazing involves two insulated glass panes that are sealed together with a 20mm air or Argon gas space in between. The gap hinders the free flow of heat energy, accounting for a higher level of thermal efficiency. These contemporary double glazed glass doors are also recognised for their effective acoustic insulation as approved by the Sydney and Adelaide Aircraft Noise Project.
Learn more about the advantages of contemporary double glazed glass doors by Wilkins Windows by heading over www.wilkinswindows.com.au today.