Industrial Internal & External Staircases from JOMY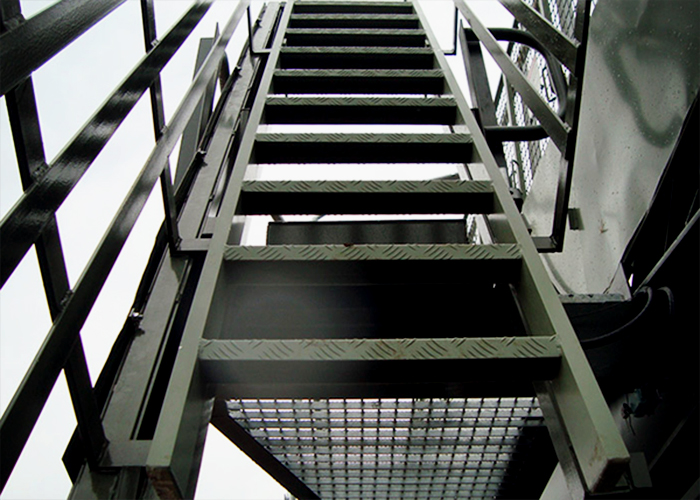 JOMY takes pride in their industrial internal & external staircases, which are purpose-designed to reduce on-site accidents due to operator failure and help workers and contractors to complete their projects as safely and efficiently as possible.
Commissioned by BHP, Port Kembla, in 1982, these internal & external staircases are built to establish safe ingress from blast furnace charge cars. Automatic and non-reliant to human activation/retraction, they have no grease, oil, hydraulics, pneumatics, electrics, or any detrimental substances. They significantly prevent production losses and offline plant costs because of breakdown or maintenance issues in a 'high-dust' environment. JOMY's internal & external staircases also prevent accidents involving operator use of mobile and tracked plants (conveyors, trucks, etc) in the mining industry.
JOMY supplies its counterbalanced retractable interior and exterior ladders in;
Inclined or vertical.
Step-tread or rung.
Paint or mill finish.
Anti-slip rung and thread-safety.
Learn more by heading over www.jomyladders.com.au today.