Counterbalanced Retractable Ladder Sets by Jomy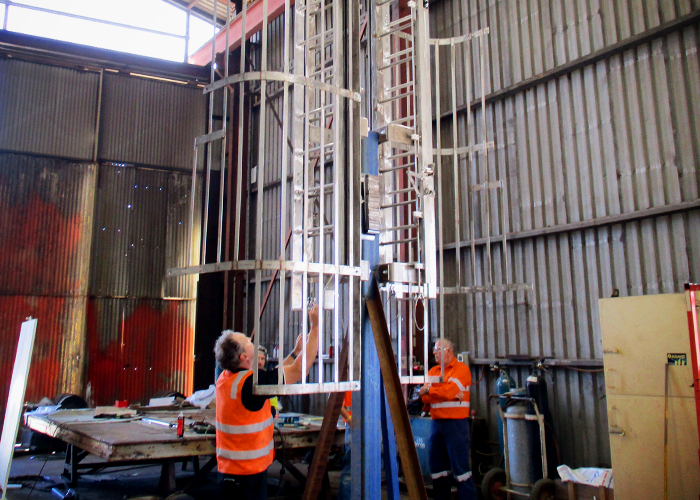 Jomy are thrilled to be again specified by BHP for their counterbalanced retractable ladder sets. Pictured are two of these industrial-grade ladder solutions by Jomy commissioned to provide heavy-duty and long lasting access to BHP's new shiploader, telechute, and loading bulk carriers. In this case, these counterbalanced retractable ladder sets are on their way to Queensland, where it is equally important they withstand the extreme weather conditions.
By specifying counterbalanced retractable ladder sets from Jomy, you will receive an ultra-durable ladder with no need for greasing, oil, hydraulics, pneumatics, or electronics. By doing away with these elements, your ladder is effectively immune from high-dust environments. Your counterbalanced retractable ladder from Jomy is also able to be custom ordered. Choose from vertical or horizontal sets with step-treads or rungs, paint or mill finished, and with or without anti-slip tread or rung safety.
For more information regarding counterbalanced retractable ladder sets from Jomy, get in touch with their team of experts. Visit www.jomyladders.com.au today.