Pergola Land: Unique Designs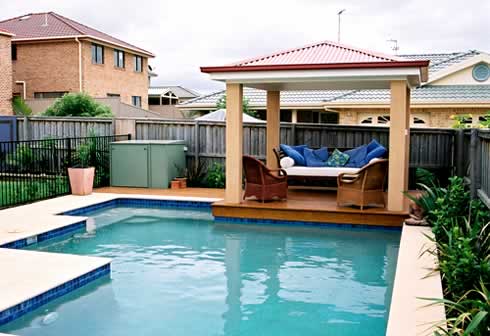 A little while back we completed a job that is rather something. Not many designs have matched it, partialy because it is seemingly out of place, partialy because it looks quite exotic.
A simple Deck and Pergola with a little extra thought.
The Pergola sits on a deck and takes up an inset corner of a pool that looks inspired by the tetris game.
The pergola itself is a freestanding stucture with posts rendered in cement, timber frame, hip-gable roof profile with a flush underside and colorbond roof sheeting.
With a few bits of appropriate funiture, it becomes quite a piece to be proud of.
1300 655 979
02 9980 2911
Unit 19/10 Pioneer Avenue, Thornleigh, NSW, 2120