Abra Metals' powder coated pool fencing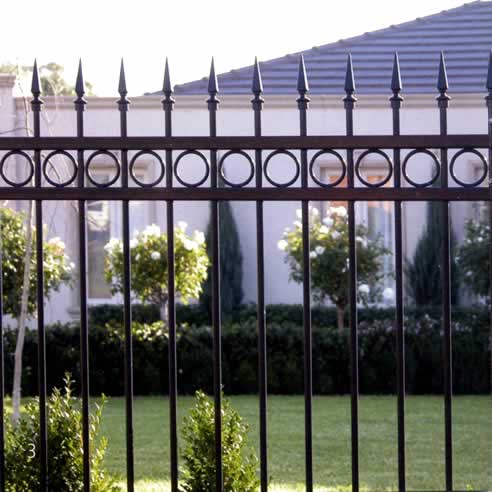 Abra Products are widely recognised for their design and development of domestic home improvement systems. With looks, strength and durability in mind, Abra Products together with Dulux Powder Coatings are proud to stand by the Abra Safe™ pool fence.
Abra Products panels are constructed from 6063 T6 alloy, 19.5mm balusters at 100mm centre's and are 1200mm high. The combination of the double welds and material used ensures all safety aspects of the panels performance are not compromised. Coated with Dulux Powder Coatings, also ensures exterior durability and fade resistance. Dulux Powder Coatings is environmentally friendly as it is free of volatile solvents and toxic, heavy metal pigments such as lead. Dulux Powder Coatings use superior grade raw material and are designed for recycling allowing minimal waste.
Abra Safe™ pool fencing is available in ex stock in 5 standard colour's. Minimum order quantities and additional charges apply, so please discuss your requirements with Abra Products.