Rippling Timber Slat Ceiling from Screenwood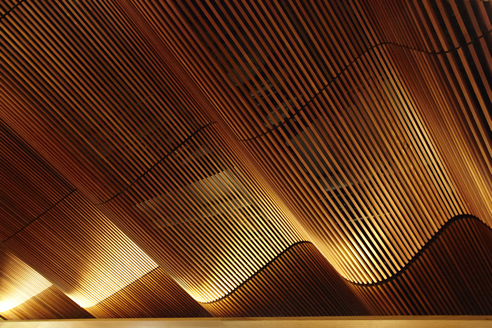 With a design clearly inspired by traditional ramen noodles, Koichi Takada Architects placed a Screenwood installation at the centre of their design, to create the rippling ceiling in Sydney's Ippudo restaurant.
While the effect is dramatic, the installation was made simple with the use of prefabricated modules, only slightly modified to allow for malleability. Expertly installed by Bonar Interiors, Screenwood was supplied prefinished, assembled and cut to length in Western Red Cedar with a tinted coating.