Bariatric Load Rated Grab Rail by Hand Rail Industries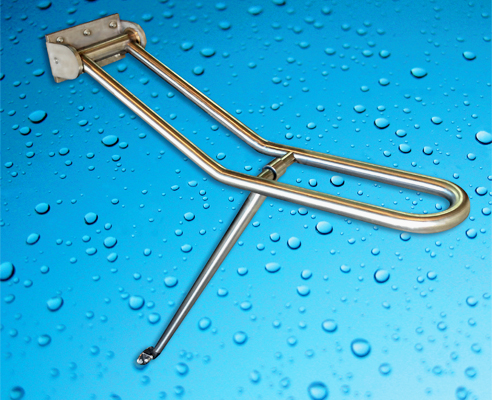 A lightweight operation fold up grab rail which takes a dynamic load of 300kgs. Locks in the "Up" position. Exceeds the requirements of AS1428.1-2009 as a folding grab rail.
BFD1 is a fold away grab rail extending 850mm off the wall and can be used to assist people as they move from sitting to standing or side transfer.
Designed and engineered for maximum strength while still keeping within the dynamic load boundaries of a F17 constructed wall. Product is manufactured using Grade 304 Stainless Steel.
BFD1 is designed as a pivoting grab rail, which is adjustable in tension, making it virtually weightless and therefore light and easy to fold up or down. It automatically locks in the up position and will not fold down unexpectedly. Release the lock is a simple 1/6th of a rotation required with the hand on the sliding strut.

VIC: 03 9466 3211
NSW: 0429 183 476
90B Northgate Drive, Thomastown, VIC, 3074