Specialist Aluminium Services Brisbane and Melbourne from ABRA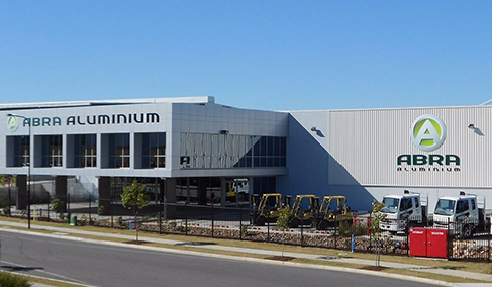 ABRA is Queensland's and Victoria's premier aluminium suppliers and distributors with customer-centric services to suit. With a huge cross-section of aluminium to choose from, over 100 extrusion presses, specialised alloys, and tempers, ABRA guarantees an aluminium solution for your needs. Finishing facilities include power-coating (both vertically and horizontally), anodising, bright dip anodising, wood grain, punching, drilling, bending, thermal break, and specialised packaging - ABRA welcomes all requests.
ABRA's distribution stretches far and wide with products and services supplied internationally. Our services include but are not limited to sourcing a suitable solution to your request from our extensive network. For more information, please visit www.abra.net.au.