Custom Aluminium Extrusions from ABRA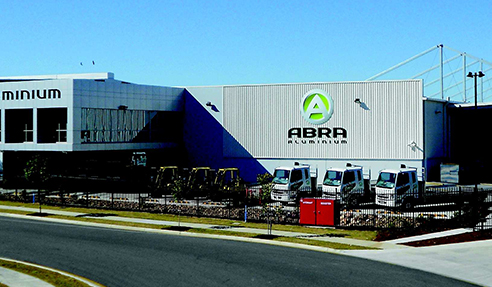 Why choose ABRA?
As part of our ongoing commitment to improving our customer service, ABRA is proud to announce we have increased our production capacity and storage facility. We now have provisions to offer a make and hold stock management program for up to 3 months.
If you are experiencing any supply difficulties, such as sub-standard service, poor quality products, long lead times, inflated prices, one of our professional team would be more than happy to discuss how ABRA could assist in resolving any of these issues with you.
A big part of ABRA's 24 years of growth has been attributed to continuing to give:
Professional service
Reliability
Stock management program
Very competitive pricing
High-quality
Our services include:
Huge range of standard and geometric shapes
Customer exclusive stock management
Customised solutions, including special packaging - forward order management/make and hold
Special alloys/tempers
Fabrication - drilling/punching/bending
Mechanical polishing
Powder-coating/anodizing/bright finishes/wood-grain finishes
In-house R&D - design and development advice
Castings
Hardware and componentry
Producing extrusions to service the following:
Blinds and awnings
Roof walkway and safety handrails
Pool fencing
Wardrobes
Showerscreens
Balustrades
Privacy screens
Bullbars and truck bodies
Caravans
Pontoons and jetties
Road signs
Letterboxes
Shopfront/Curtainwall
Patios/Pergolas
Garage roller doors
Office partitioning
Heat sinks
Marine
Security doors and windows
Heavy transport (Bus and railway)
Mining
For more information, please visit www.abra.net.au.