Consort Home Compact Traction Lift from Shotton Lifts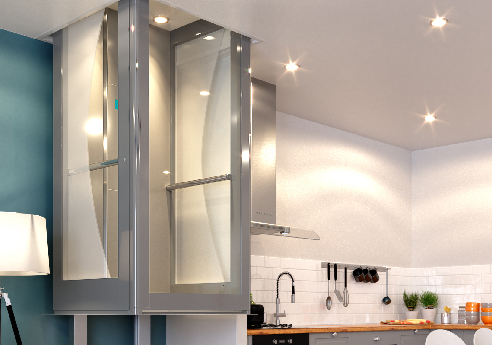 We are excited by our latest product being released December 2018. The Consort Home compact traction lift is manufactured in the UK and offers a lower cost solution to accessibility over 2 levels due to reduced building requirements. 3 sizes are available including a large size for a wheelchair.
Many options make the Consort Home compact traction lift your own including mood lighting. The design allows for a 2 to 3 day installation time and suited very well to existing 2-level dwellings.
We will be installing our showroom display model early in 2019 however that has not stopped one lucky customer ordering a unit for their home.
For more details on the consort home compact traction lift, we have now published detailed information on our website.
Please contact Shotton Lifts for delivery times or head to our website to download a brochure now.