Discover Reinforced uPVC Sliding Doors from Wilkins Windows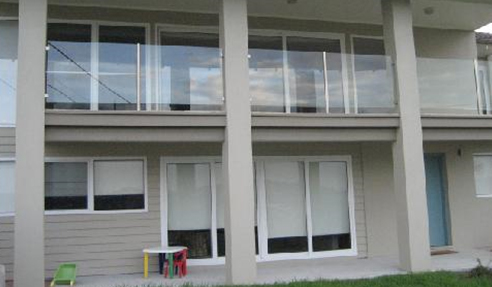 Built with top-of-the-line materials and components coupled by extensive expertise in the construction and design industry, Wilkins Windows guarantees the durability and lasting ability of their uPVC sliding doors in terms of visual appearance, function, and benefits.
uPVC sliding doors provide excellent thermal and acoustic insulation while also helping in saving space and utilising every square inch. When compared to traditional doors, the reinforced uPVC sliding doors travel horizontally with a set of special rollers that are either mounted or suspended from tracks.
Wilkins Windows sources their uPVC from the globally renowned polymer specialist, Rehau. Engineered through a streamlined manufacturing process, this sliding door is able to withstand Australian weather extremities plus resist rust and corrosion, a testament to its strength and rigidity.
Made with Low-E glass, an ideal room temperature is maintained throughout the year. Apart from the thermal benefits, reinforced uPVC sliding doors are also striding ahead for their ability to provide acoustic insulation. All uPVC windows and doors from Wilkins Windows are approved by the Sydney and Adelaide Aircraft Noise Project with 45 dBA.
Although optional, Wilkins Windows also provide a Soft Coat Low-E Glass with insulating Argon Gas for the best insulating value.
For more information about the reinforced uPVC sliding doors from Wilkins Windows, visit www.wilkinswindows.com.au today.