Elegant Entrance with Bespoke Acoustic Timber French Doors by Wilkins Windows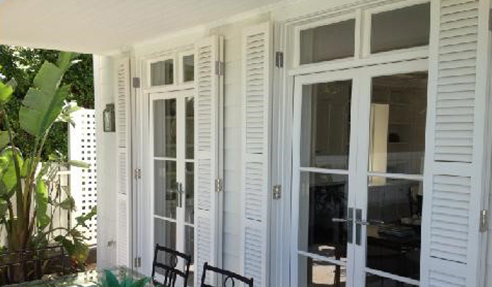 As a renowned company, Wilkins Windows ensures that the visual impact of their bespoke acoustic timber french door is accompanied by the highest functions and benefits for its users and the environment.
The acoustic timber French doors from Wilkins Windows are custom made, bringing limitless design possibilities to complement any architectural style, be it modern or contemporary. For the panel designs, Wilkins Windows offer a choice of transparent or translucent glass panels that extend for most of the length. For durability and stability, the acoustic timber French door is built with the highest quality cedar using mortise and tenon joints and assembled using premium hardware and fittings.
Apart from its finishing touch to the visual appearance of a structure, this timber French door acts as an effective noise barrier, which has been validated by the Government's Aircraft Noise Project. Designed with laminated glass, acoustic panels and acoustic seals, this timber door provides efficient acoustics plus thermal insulation, resulting in an ideal interior comfort throughout the year.
For more information about Bespoke Acoustic Timber French Doors, contact Wilkins Windows or visit www.wilkinswindows.com.au today.