Shop Industrial Supplies Online at The WDS Group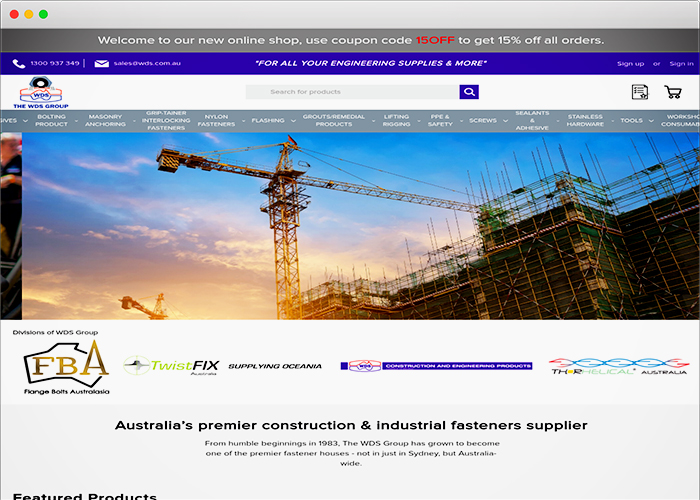 35,000+ Items & WDS' Experience - Now Online
Bringing our extensive range of industrial supplies, wealth of technical expertise, and a second to none after sales support online - right on your mobile devices. WDS Group is pleased to announce the launch of our new online shop.
Shop today for industrial supplies such as:
Bolting
Rivets
Cutting Tools
Masonry Anchoring
Stainless Hardware
Remedial Solutions
Abrasives
Small Fasteners
Thread Locking Compounds
Paints & Protective Coatings
Visit shop.wds.com.au and have the confidence in knowing that supply and technical assistance is only a few clicks away.