Timber Tilt and Turn Windows from Wilkins Windows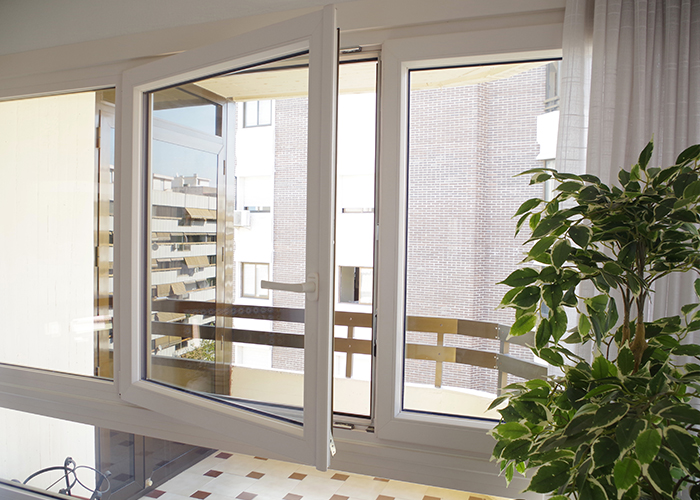 A versatile European classic, a "tilt and turn" window is a type of inward opening window which has a mechanical hinge that opens on two axes. Wilkins Windows offers custom timber tilt and turn windows that can both tilt inwards from the top or open inwards from the side.
Timber tilt and turn windows from Wilkins Windows offer double the functionality in that they allow your window to easily tilt or swing with a turn of a handle. Practical to use and very versatile, these windows offer a lot of flexibility when it comes to allowing the amount of ventilation you want for your home. You can easily adjust the angle of your window depending on how much air you want to allow in. At the same time, rainwater can easily be prevented from entering your home just by adjusting the angle of the window.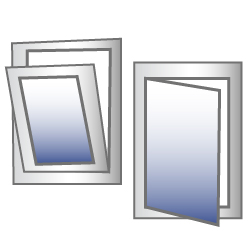 Because they open inwards, tilt and turn windows allow for smooth opening and closing operation and also due to this are easy to clean and maintain. They are ideal for rooms with limited space since they can be easily maneuvered from within, such as bathrooms. However, they are also great for rooms with large window spaces as they can offer unobstructed views and can easily allow more natural lighting.
Custom timber tilt and turn windows from Wilkins Windows offer several advantages when compared to other traditional window options. In particular, Wilkins Windows manufactures these windows with extra safety features such as multi-point locks for extra security, reinforced profiles for added strength and rigidity, and dual compression seals for enhanced tightness against air and water. Not least, these custom windows offer up to 80% noise reduction and can be supplied in double-glazed profiles.
For more information on specifying custom timber tilt and turn windows from Wilkins Windows, head over to their website at www.wilkinswindows.com.au today.