WorkSafe® anti-fatigue matting from The General Mat Company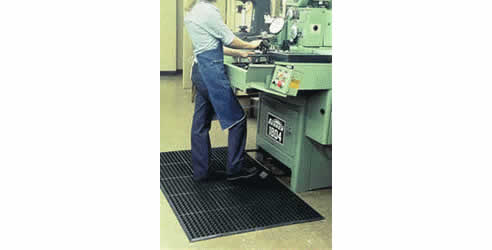 WorkSafe Light, one of our most popular moulded rubber anti-fatigue mats, has proven for years that 'Less is More'. At 12mm thick and only 11kg for the 900mm x 1500mm mat, its lightweight design eases the strain of clean-up yet keeps employees comfortable. The well-engineered drainage system keeps debris from becoming trapped, and its moulded bevelled edges allow easy access.
Spec-Net Terms of Use | Stats | Home
For 25% off and a free catalogue please fill in the form below!