Commercial Acoustic Fence Panels from Wallmark Australia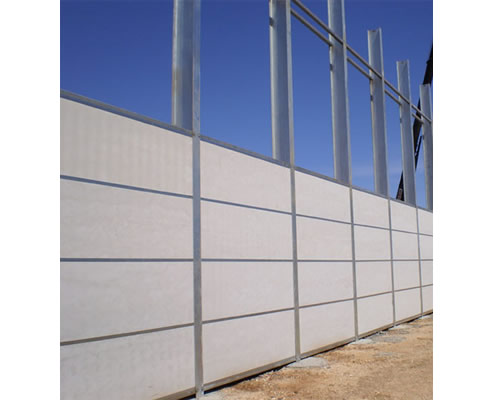 Our Dunewall range is designed as a commercial product for maximum privacy with a clean, aesthetic finish both sides. It is constructed of light-weight 75mm thick, 3 metre long composite panels and galvanised construction steel posts.
We have had our walls NATA tested, achieving a rating of Rw 28! Installation couldn't be simpler - just a neat row of holes required. Concrete the posts in one day and assemble your wall the next, using our boltless CENTALOK™, locking system.
The panel surfaces are fibre cement and can be sprayed or rolled to a pleasing finish. See our wall finish options for paint styles including anti-graffiti coat.