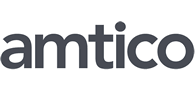 Company Profile
For over 50 years Amtico has been designing, innovating and manufacturing flooring that is not only beautiful but that is also flexible, durable and sustainable.

In May 2009 QEP secured Australian distribution rights and established a dedicated sales team to promote and sell the renowned product that is Amtico.

Amtico is the market leader and the choice of designers, architects and developers across the globe. Amtico products have been used in numerous global projects, including: Madame Tussauds in Austria, Bokenas Hav in Sweden, the Bristol Science in the UK, food hotel in Germany and Surf dive'n ski in Australia. Design talent, innovative manufacturing processes and precise craftsmanship are what define Amtico and with a long history of creating functional, beautiful and long-lasting flooring Amtico has pushed the boundaries of what is possible for the customers.

Amtico
1300 737 155
Call for address
* If you would like to update the text on your profile page, please contact Spec-Net.