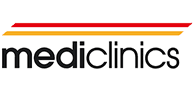 Company Profile
Since 1974, Mediclinics designs, manufactures and commercializes a wide range of public washroom equipment and accessories for the purpose of providing overall solutions based on products with an innovative design and high performance.

A continuous strive for quality in its products, continuous communication with clients and a persistent investment in R+D offering optimum solutions for equipping public washrooms. Designed, manufactured and commercialized in compliance with ISO 9001, and also include the most rigorous product certifications such as: GS, EMC, EC, UL.
Mediclinics distributes and sales in over 110 countries to all five continents.

Davidson Washroom is the Australian distributor for Mediclinics.

Mediclincs
02 9648 3570
Unit 7, 4-6 Junction Street, Auburn NSW 2144
* If you would like to update the text on your profile page, please contact Spec-Net.