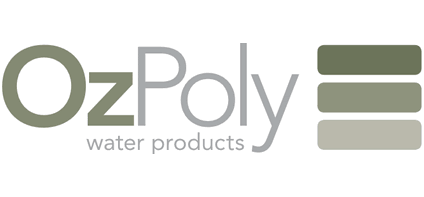 Company Profile
OzPoly Water Products is formed by long-serving Australian company CUBIS Systems.

OzPoly is located in Far North Queensland, Innisfail, providing tanks and tank products as hardy as their surrounding regions. Visit the company's official website via www.ozpoly.com.au

Our tanks are as tough as the industries they serve. From water treatment to mining to chemicals to farming, we have a range of tanks for every industrial application. All tanks are manufactured to comply with Australian Standards AS 4766.

We've been manufacturing purpose built industrial tanks and durable custom fittings since 1983. So we know your requirements inside out, and we know how to meet them with a tank that will last.

We also know how important it is that you get exactly what you need, and that you get it on time. So professionalism and customer service excellence come standard with every tank we build. Only a handful of manufacturers in Australia have achieved compliance with the coveted AS 4766. We're one of them. AS 4766 governs the design and manufacture of "Polyethylene storage tanks for water and chemicals."

It sets out specific requirements for Melt Flow Index, Thermal Stability, UV resistance, dispersion of pigments and additives, light penetration, stress cracking resistance and chemical resistance for non-buried, vertically installed tanks containing water, liquids used in food and beverage manufacture and chemical solutions at atmospheric pressure.
OzPoly Water Products
1800 697 659
Clifford Road, Innisfail North, QLD 4860
* If you would like to update the text on your profile page, please contact Spec-Net.