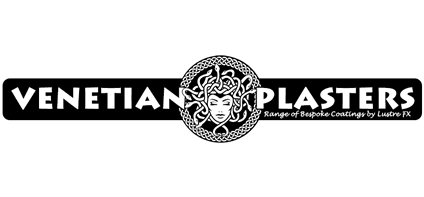 Company Profile
Venetian Plaster combines ancient skill with modern materials and carefully refined application techniques, creating a stunning choice of Venetian plaster finishes, unsurpassed in hardness and quality. The natural, trowel applied finishes give the appearance of an exquisite seamless stone surface. A number of beautiful colours and finishes can be used individually, in contrast or combined with block work or banded techniques to create a range that is limited only by the imagination.

Venetian plaster is a wall and ceiling finish consisting of lime putty mixed with marble dust, applied with a spatula or trowel in thin, multiple layers, which are then burnished to create a smooth surface with the illusion of depth and texture. Venetian plaster techniques include marmorino, scagliola, and sgraffito. When left un-burnished, Venetian plaster has a matte finish that is rough and stone-like to the touch.

Venetian plaster can be used to create a highly polished, rock-hard, marble-like finish. Venetian plaster is especially useful on surfaces where marble panels could not be installed easily, and on surfaces that would be too expensive to have carved from real marble such as columns, corbels, and curved walls.

All of our products have our manufactures guarantee and are suitable for both professional or DIY application.
Venetian Plasters
02 6260 2153
Unit 2, 88 Sheppard Street, Hume, ACT, 2620
* If you would like to update the text on your profile page, please contact Spec-Net.