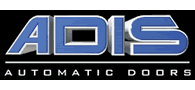 Company Profile
The name ADIS simply means, Automatic Door Installation Services. ADIS is an Australian owned and operated automatic door manufacturer. ADIS philosophy is provide a high quality product at a competitive price backed by the highest standard of back up service to achieve total customer satisfaction. The introduction of the Next Generation Series of Automatic Door operators is a major advancement in automatic doors technology in the Australian automatic door market. This series includes the most advanced features available in the world. ADIS research and design team have developed this new series of door equipment to ensure maximum performance, durability and reliability, plus compatibility with the new Australian AS 5007 Standard. ADIS Automatic Doors have been successful in achieving the Australian design award for excellence in product design & excellence in product efficiency.
ADIS Auto Doors
02 9757 4600
3/413 Victoria Street, Wetherill Park, NSW, 2164
Spec-Net Shop for ADIS Auto Doors
* If you would like to update the text on your profile page, please contact Spec-Net.