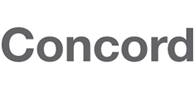 Company Profile
Concord Lighting is the brand when excellence in interior architectural and retail lighting design is called for. With 30+ years of creating innovative lighting experiences for the architectural, display and retails market segments, Concord has the experience and resources to "make a difference" with your lighting demands.

Whether your next lighting inspiration calls for downlights, tracklights, spotlights or creative profiles for retail, residential, commercial or display lighting environments; Concord has the creative solution for you.


Concord Retail Lighting Excellence from GLG
Concord
1300 799 300
92-116 Gow Street, Padstow, NSW, 2211
* If you would like to update the text on your profile page, please contact Spec-Net.