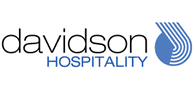 Company Profile
Customer service… We distribute two of the world's leading brands, and bring them to market at competitive prices, but the single factor that really defines Davidson Hospitality, is customer service. We will go out of our way to help you achieve your commercial goals and we stand behind all our machines with prompt service and a full range of spare parts in our warehouse. We also pride ourselves on getting your order on the truck the same day you make the call (although it depends, a bit, on when you place your call). We carry significant stock of all our products, enabling us to move swiftly when the order is placed.
Davidson Hospitality
02 9648 3570
Unit 7, 4-6 Junction Street, Auburn, NSW 2144
* If you would like to update the text on your profile page, please contact Spec-Net.