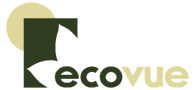 Company Profile
Ecovue started in February 2009 as a purpose built company designed to provide a quality double glazed windows and double glazed door systems for the Australian market at prices competitive to commercial grade aluminium single glazed windows.

Ecovue has become market leaders in the supply of double glazed products by sourcing our profile from a Canadian uPVC extrusion facility in China, our hardware from Roto Germany and float glass from USEC, a European glass manufacturer based in China.

A private fabricator in Shanghai produces the finished product to our specifications and our double glazed windows and double glazed doors are packed into containers and shipped to our facilities in Sydney and Perth. Sydney has a full fabrication capability which is used for special and or urgent orders and fix ups.

The extrusion on our products includes a tropical mix which protects it from our harsh Australian UV rays.

Ecovue Pty Ltd
02 9648 1777
2/26 Day Street North, Silverwater, NSW, 2128
* If you would like to update the text on your profile page, please contact Spec-Net.