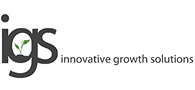 Company Profile
IGS is a market-leader in creating high quality BIM content solutions for building product suppliers. IGS creates BIM content across multiple design formats (Revit, ArchiCAD and SketchUp), but is perhaps best known as Australia's premier creator of high quality Revit solutions, having developed Revit libraries for some of Australia's biggest, most frequently specified brands.

In addition to our content creation services, IGS is able to provide product suppliers with a unique opportunity to leverage our 'Industry Pipeline' for BIM content distribution. This pipeline is our network of key BIM Management / Architecture / Project Design staff in Australia's largest and most prolific Architecture, Engineering and Construction firms. If you don't know who to give these files to, we do.

It is undeniable that for building product suppliers, having 'ready to use' BIM content available makes your products easier and faster to specify, meaning they will be specified more often. Whether you supply carpet, lights, plumbing fixtures, doors, windows, pipes, furniture, electrical products – quite literally anything that goes into a specification schedule – IGS can help you create BIM content that will get your products specified more often.
Innovative Growth Solutions
03 9826 1786
Suite 8, 180 Toorak Road, South Yarra, 3141
* If you would like to update the text on your profile page, please contact Spec-Net.