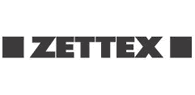 Company Profile
In late 2014 we began studying and testing Zettex products. Our team at ATA reviewed a number of Zettex products, test reports, studies, and scientific and engineering articles. Soon after connecting with the young and strong team of Zettex professionals – a team willing to address all our requests and work closely with us and our clients –we gladly committed to a long-term relationship. We have an agreement with Zettex Head Office, establishing ATA as a distributor to drive business growth in Oceania. Zettex adhesives, sealants and cleaning products are produced with the aim of being user friendly, high quality and environmentally safe. With flexible production, agility and innovative formulas, Zettex is the right choice. ATA's proven excellence in service, coupled with your ideas and projects, will be a great contributor to your business growth and next project. As Zettex covers a broad range of markets segments, we're confident that you'll find the product you need, with the support from ATA you expect.

Our product expert, sales and customer service team are here for you to ensure the best outcome for your business and projects. We look forward to working with interested parties in our region on B2B basis. We also offer product and application training for the Zettex product range.

Zettex
02 9674 3005
4/128 Station Road, Seven Hills, NSW, 2147
* If you would like to update the text on your profile page, please contact Spec-Net.