Decorative Concrete Floors Victoria from Sexy Floors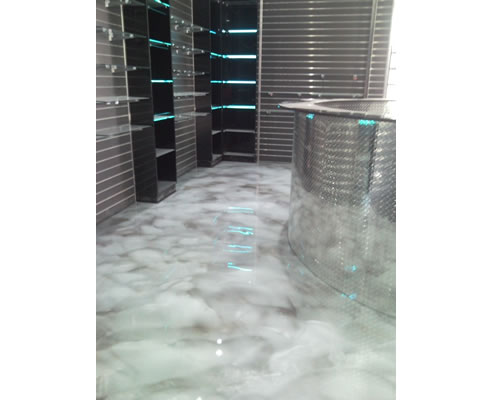 Sexy Floors Victoria - Designer Floors with a Difference - now in Victoria!
Sexy Floors, the 'designer floor with a difference', is now available in Victoria. Basil and Caroline Kouts, the Victorian franchisees, have realised the benefits of a decorative concrete floor in their home for the last 15 years ago.
During the process of researching an upgrade for their flooring finish, they found Sexy Floors and realised the the vast improvement the technology offered. They decided to take on the franchise so that the Sexy Floors could be made available to homes and businesses throughout Victoria.
"The product is incredibly versatile in terms of colour and finish options, and the result is high quality", said Basil.
With over 25 years in the industry, founder Kelvin Shaw, is the creative authority on this innovative product line including customised polished concrete, coloured concrete and decorative coloured epoxy floors.
Sexy Floors is one of only a few flooring companies endorsed by the Good Environmental Choice of Australia s and who won the HIA's Greensmart Award in 2010 as it does not leach harmful toxins.
Having been in business for over 20 years, customer service, come naturally to both Basil and Caroline. "Customer service come naturally to us and it is something that isn't always offered in this industry, so we are looking forward to offering a professional experience for our customers and giving them a unique, designer floor... with a difference".
Phone 1300 78 9821 for further information.