Why Choose FLOORChef - Reason #6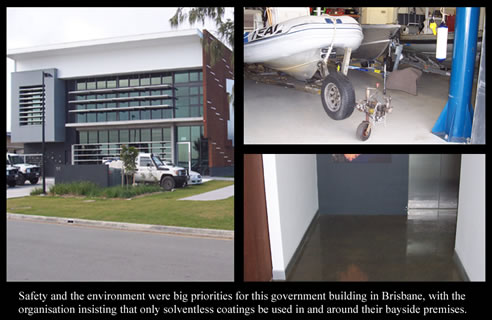 Safety and the environment are critical to FLOORChef
Here at FLOORChef, we've always strongly believed that products made today must be considerate of tomorrow. In other words, our systems had to be safe to use, with as little environmental impact as possible.
Because of this unwavering commitment, we can proudly claim that FLOORChef systems are solventless, odourless and contain no carcinogens or heavy metals. Avoiding carcinogens and heavy metals is common sense, but the benefits of being solventless cannot be ignored either.
Not only does it immediately simplify planning and reduce risks during application, it also addresses on-going health issues linked with exposure to Volatile Organic Compounds (VOCs) and poor indoor air quality. Worst case scenario tests revealed the emissions of FLOORChef systems were less than one tenth of the accepted international floor covering threshold of 0.5mg/m2/hr.
Now that will make you breathe a lot easier!