Engineered and Solid Wood Floors from Havwoods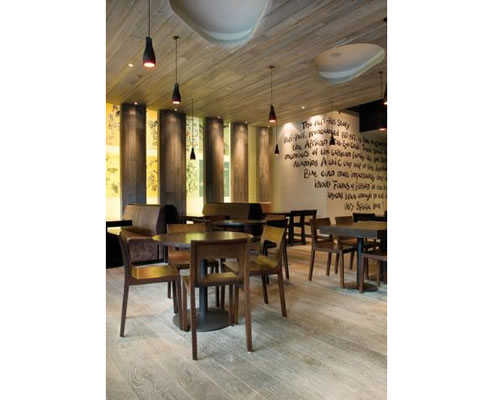 Founded in the UK in 1975, Havwoods consistent commitment to quality, expertise and service rapidly established the company at the pinnacle of the timber flooring market. Now the largest stockist/distributor in the UK - with the incredible buying power this represents - Havwoods have expanded into the southern hemisphere through their partnership with the long-established Select Timbers of New South Wales. Always focused, Havwoods concentrate on nothing but floors in nothing but wood, with no distractions: engineered and solid wood floors for all applications, in a wide variety of species and finishes.
Renowned as leading the field, both in terms of technology and aesthetics, Havwoods are continually researching new ideas and new trends. Furthermore, their personnel personally select the very best products from the best manufacturers worldwide; and with the emphasis on environmental responsibility many producers are FSC certified. Through the Europlank, Ventureplank and Goldleaf ranges Havwoods offer the Australian market the most comprehensive, practical, durable, economical and aesthetic alternatives in designer timber flooring. The sample service is second to none; a large stockholding is kept, and orders placed before 11.30am are dispatched the same day on all stock lines.
But it is the area of expertise which truly sets Havwoods apart as a company. Not only knowledge of products and the ways in which they perform, but also of installation - for the correct installation, using the best fixing method and products for the sub-floor and the environment, has tremendous influence on the lifespan of the floor itself.
For independent advice on the very best timber floor, the best method of installation, and the best team to do it, speak to Havwoods.