Round Glass Elevators Win Project of the Year from Schindler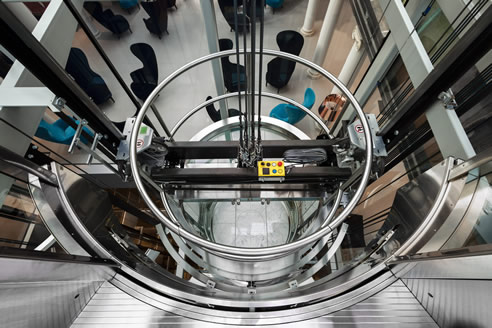 Schindler Wins Elevator World's 2015 Project of the Year
The 17th Annual Project of the Year Contest run by Elevator World has announced Schindler's project at the Macquarie Bank Headquarters has won 1st place in Category One of 'Elevators, New Construction'.
The project by Schindler Lifts Australia stunned industry experts and has helped to set industry standards in innovative elevator quality, advanced technology and excellent installation service.
Macquarie Bank Limited's (MBL) new global headquarters located at 48 - 50 Martin Place is one of Sydney's top historical buildings adorning an Inter Beaux Art style and neo-classical attributes inside.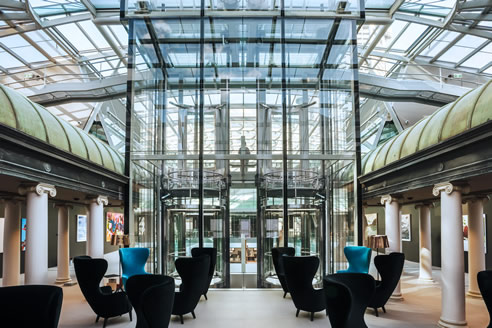 The new interior features two custom Schindler round, glass elevators serving as executive express lifts from levels 10 and 11.
Director of installations and modernisations Jonathan Mansour said the project was set to be a challenge.
"The building has strict heritage listing. The owner of the building, Macquarie Bank Limited is considered a leader in the development of contemporary work environments, so meeting their specific requirements was critical."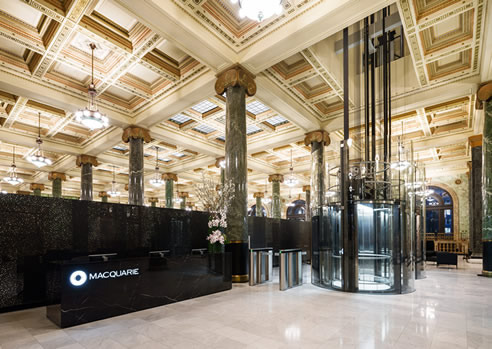 With the collaboration of Schindler, it was MBL's mission to retain the building's originality while turning the space into a functional contemporary workspace.
The site has become the talk of Sydney's financial industry and will feature in multiple architectural and property magazines including EW's January issue.