Cutting Edge Diamond Tools from HYDRO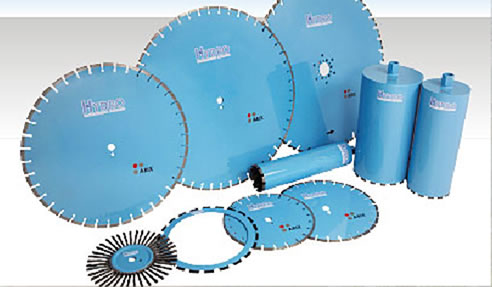 Diamond cutting blades have become one of the most trusted technologies for high performance drilling. Concrete cutting is an integral part in the field of building. The demand for quality saw products can only rise as the construction industry continues to move forward. Saw products are not merely one-dimensional in function. Benefits include relative increase in productivity, time-saving capacity, operational safety and overall work efficiency.
Founded in 2003, HYDRO International has amassed a prolific résumé in the Australian building and construction industry. They are an exclusive supplier of construction products that are guaranteed to meet world-class standards.
HYDRO proudly presents a premium range of diamond tools developed by no less than the premier manufacturers in the global market. Marshaled with the industry experience and expertise that they have achieved through the years, the product line offers cutting-edge solutions to the concrete cutting sector.
HYDRO hand saws are a game changer for the construction industry, thanks to diamond technology. Diamonds are the hardest material known to mankind. This characteristic can be observed in the little-to-no signs of exhaustion of the product even after extended use. Using exclusive STIHL engineer technology, Hydro hand saws also come in hydraulic and petrol dragon models. Being the leading supplier of hand saws in Australia, HYDRO revolutionizes the traditional ways hand saws are used, as with all the other products in the line of diamond cutting blades.