Discrete Linear Drainage Solutions at Narellan Town Centre: A Case Study by Hydro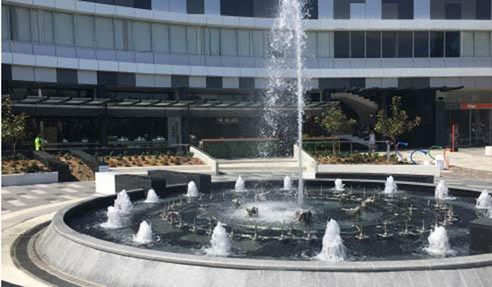 Hydro Construction Products addresses a growing demand for discrete linear drainage solutions from the building and construction industry. Proudly Australian, the Queensland-based company have been in the water management sector for more than 15 years, having developed an extensive catalogue in the process. In the same way, Hydro has grown a prolific resume of projects across the country, all the way to New Zealand. One of their most recent works can be found in the newly redeveloped Narellan Town Centre.
Discrete Linear Drainage Solutions at Narellan Town Centre
After a major redevelopment, Narellan Town Centre officially reopened on the 4th of August 2017 as the largest family-operated shopping complex in Australia. The dubbed "retail big gun" is located along 362 Camden Valley Way in the suburb of Narellan in Sydney, New South Wales.
Narellan Town Centre first started operations in 1995. The $200M project saw the expansion of retail space from 36,000sqm to 72,000sqm, and along with it, the accommodation of up to 100 new retailers, more than 1,500 new parking spaces, and new entertainment precincts and civil plazas. In collaboration with awarded contractor Landscape Solutions, Hydro is proud to be one of the elite teams behind the construction of the revitalised shopping destination.
The brief of the redevelopment project detailed the need for pedestrian-friendly and discrete linear drainage solutions that require minimal upkeep. The Hydro team delivered outstanding results with stainless steel SureGrip, Heelguard and discrete topslot systems.