Timber, Steel or Aluminium Pergolas from Pergola Land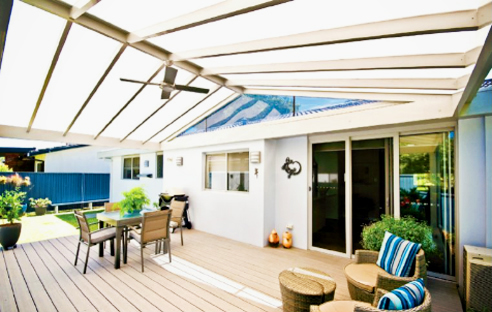 If you find yourself looking out your window to a back garden that's looking a little bare each season, it might be time to give it a makeover before summer ends. A pergola is a great way to not only add a new feature to your backyard for the warmer months, but can provide shade and protection to your patio area all year round. But before the building can start, you'll need to work out what you want your new pergola to be made from. There are a few options to choose from, so to make it easy we've put together an overview of the three top choices - timber, steel and aluminium.
Keep it Classic with Timber
It's true there are newer building materials for your pergola; timber is still an option while being one of the cheaper and more readily available materials. However, if you choose timber as your primary building material then it's important you remember that timber needs regular maintenance to protect it from the elements and rot. Maintenance on a timber frame generally requires:
Wiping down your pergola frame with bleach during damp months to prevent mould from growing.
Using a good quality, heat-resistant paint to prevent too much dry heat damage.
Repainting your frame at least once every five years, to ensure that the wood is kept in optimal condition.
If you don't want to paint your timber framing because you want a more natural look, treated timber is an excellent material to use.

1300 655 979
02 9980 2911
Unit 19/10 Pioneer Avenue, Thornleigh, NSW, 2120