Heavy-Duty Diamond Cutting Blades from Hydro and How They Operate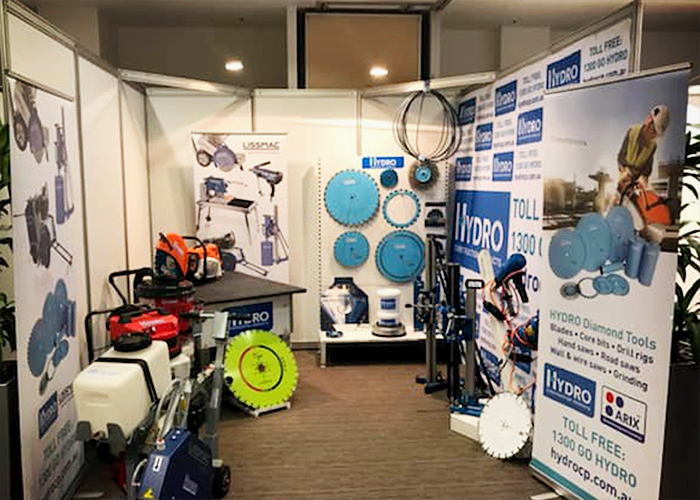 Hydro Construction Products has enjoyed success not only because of their vast range of quality water management solutions but also for their supply of heavy-duty diamond cutting blades in Australia. Concrete cutting is an integral part of the construction process, hence is important to be undertaken with no substandard materials or equipment that may affect the overall labour cycle or associated costs. A standard high-speed saw will cut concrete, but Hydro's heavy-duty diamond cutting blades provide the highest quality and precision to cut even the strongest and hardest construction materials including stone, concrete, and steel.
Heavy-Duty Diamond Cutting Blades from Hydro: How Do They Operate?
Hydro's heavy-duty cutting blades have two crucial components: a steel core supporting the entire blade, and a segment for cutting. The diamond stones are attached to the steel core via vacuum brazing, sintering, or laser welding, with the latter yielding the strongest core bondage. Responsible for holding the diamond crystals in place, the choice of bonding matrix is also integral as it will determine the cutting intensity of the blade; soft bonding is utilised when cutting hard or abrasive materials, while hard bonding is ideal for softer materials.
When in use, these heavy-duty diamond cutting blades will rotate at a high speed, grinding the material by friction. As the tool runs through the material, new sharp diamonds will appear, grinding the surface into a fine powder. The synthetic diamond coating around the cutting blades accounts for precise cutting, drilling, grinding and polishing, for satisfying results without requiring excessive grinding force or heat consumption.
Varying in size and thickness, each type of diamond cutting blade is designed for specific applications. When selecting your cutting blade, determine the rigidity of the construction material and then assess the appropriate diamond concentration, grade, and form required for your project. Finer diamonds are used for cutting very hard materials whereas coarse diamond blades are for softer forms.
Call Hydro or visit www.hydrocp.com.au today to learn more about their heavy-duty diamond cutting blades.