Natural Rubber Flooring from Dalsouple Australasia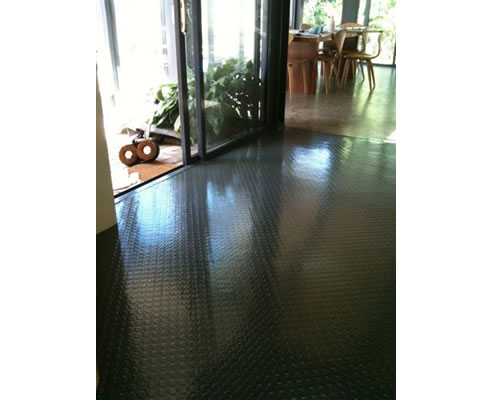 Rubber Flooring for a Basement and other High-Traffic, Humid Areas.
People are increasingly considering rubber flooring for gym, garage, basement, workshop floors and other high traffic areas or in areas where moisture is a genuine threat.
Dalsouple natural rubber flooring (made from natural latex) with its durability, long life span, fire-resistant, hygienic, soundproof and waterproof, has come to acquire the status of one of the best resilient floorings of today. Dalsouple rubber flooring is available in an almost unlimited range of colours and over 30 textures.
Now that eco-friendly floors are becoming popular and the fact that rubber flooring can last at least 15 years, it has started to be installed in high end, high quality homes in Australia. Rubber flooring has multiple applications beyond basements. The low maintenance and decent degree of cleanliness that rubber provides makes it ideal choice for your home-office, workshop, kitchen, bathroom, or even as kitchen splashbacks.
Cleaning is easy by simply mopping the surface with warm soapy water.