Safety Handrail for Workers Compensation from Solid Dynamics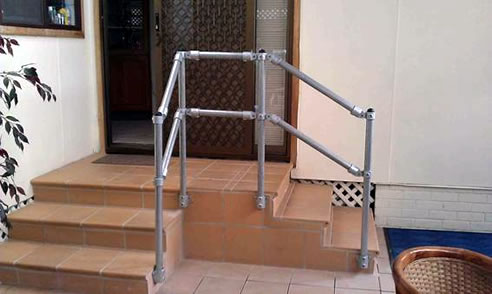 Solid Dynamics tailors custom fitting handrails to meet your personal requirements for workers compensation payments.
We provided a CGU insurance customer with the one pictured for them to move safely around their home and as you can see they are very practical.
Our handrails use quality components that meet Australian Standards and provide a secure solution that won't let you down.
Solid Dynamics in many cases can supply and install the same day we measure.
So call today on 1800 789 098 and book a quote!